new plants, new flower bed
My first hummingbird sighting of the year was on the 7th!
I found this Navajo pink salvia at The Stonebank nursery. I had to pick up a couple red ones as well:) Looks like a good plant so far.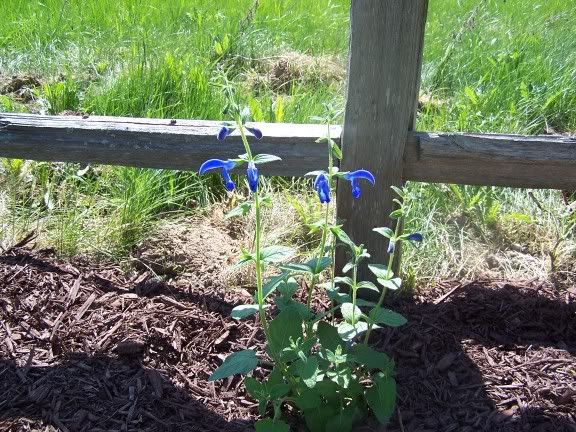 A new salvia which I found at Piggly Wiggly of all places. It is Salvia Patens Oceana Blue. After reading about it I found out it may not be the best plant. It hates heat and hummidty and may not last the summer.
After laboring the past two weekends we have a new flower bed. Ahh! The possiblilities for it are endless. I'll have to post another picture later in the summer.